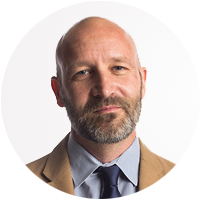 Dr. Matthew Aalsma
Psychologist Consultant
Matthew Aalsma, PhD, is a Professor at the Indiana University School of Medicine and the Director of the Adolescent Health Research Program. He is a child and forensic psychologist with over 20 years of experience conducting research, clinical work, and teaching focused on adolescent health behavior.
At the Indiana University School of Medicine, Dr. Aalsma is the Director of the Juvenile Forensic Assessment Clinic. Through this teaching clinic, Dr. Aalsma, colleagues and students complete juvenile forensic psychological evaluations to guide treatment of youth involved at varying stages in the juvenile justice system.
Dr. Aalsma has published widely focusing on improving the health and well-being of adolescents. In particular, he has collaborated with juvenile justice systems to implement evidence-based programs such as behavioral health screening and behavioral healthcare for justice involved youth. 
Dr. Aalsma has enjoyed being a trainer for Policing the Teen Brain. Dr. Aalsma and colleagues published a paper on the effectiveness of Policing the Teen Brain in Indiana. He is also working with colleagues at the Indiana School of Medicine and Strategies for Youth to adapt and implement Policing the Teen Brain for youth residing within the Indiana Department of Corrections.