Slide 1
The Strategies for Youth Model is Unique.
Slide 2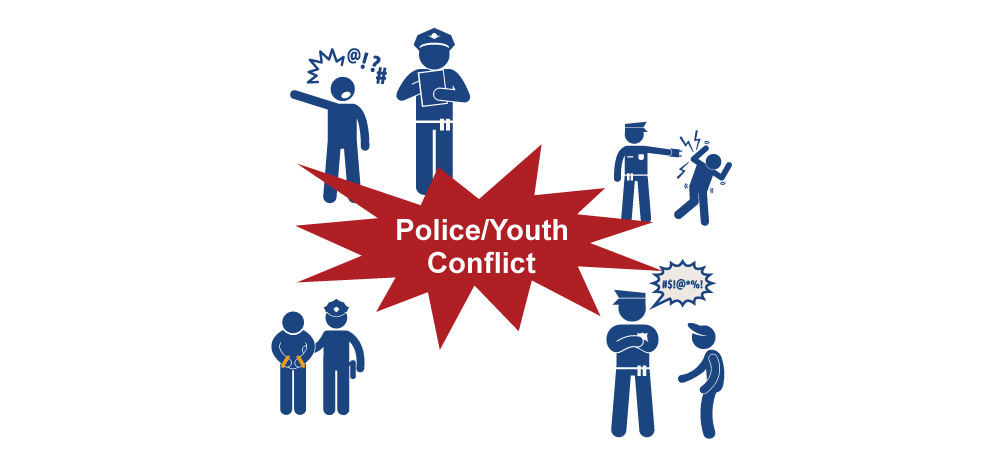 Strategies for Youth creates pathways for improving police-youth interactions by ...
Slide 3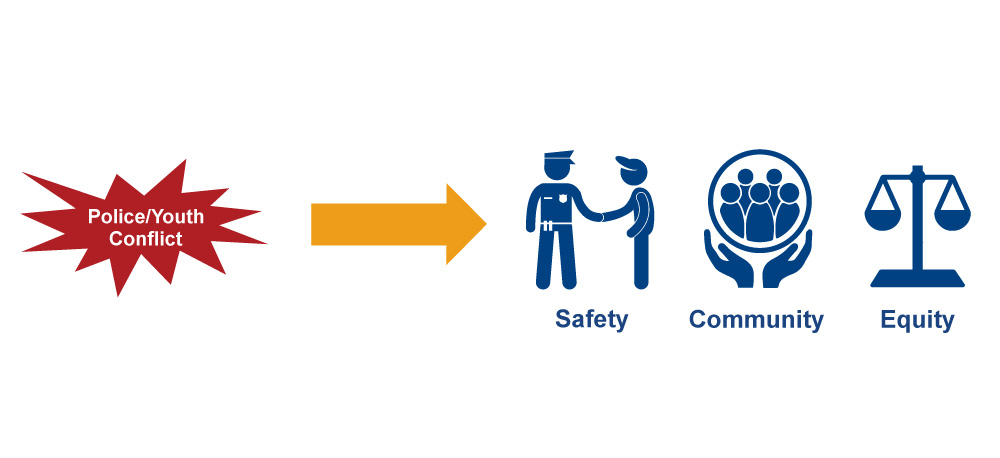 ... using training tools and outreach programming to move officers and youth from conflict to safer interactions.
Slide 4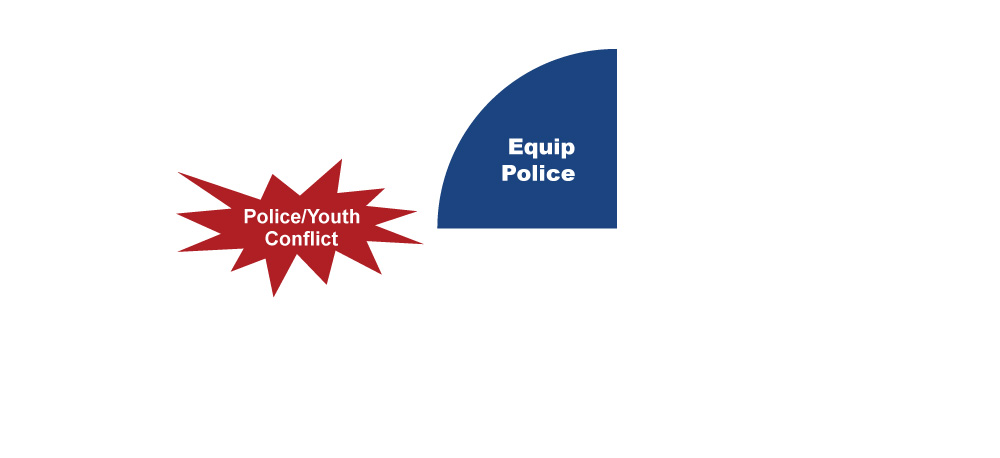 Our Policing the Teen Brain training provides officers with tools and skills to work more effectively with youth.
Slide 5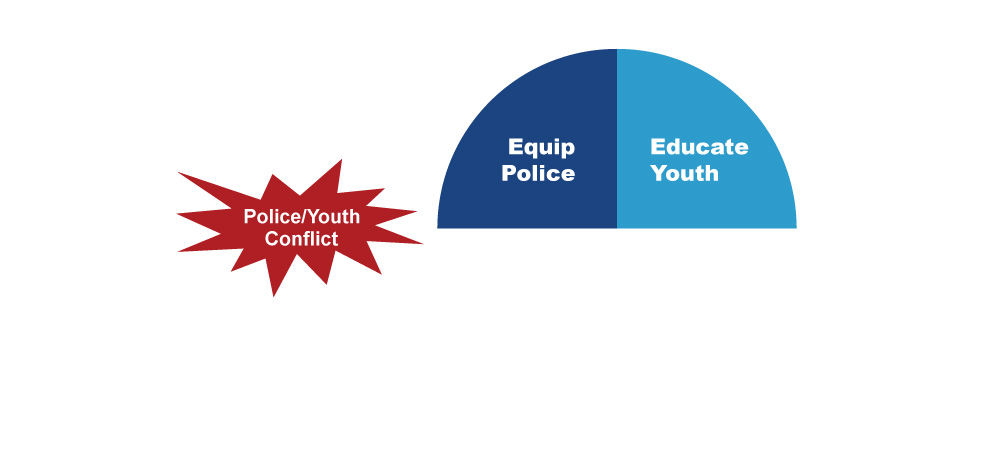 We use a game call Juvenile Justice Jeopardy to educate youth about the potential consequences of their actions.
Slide 6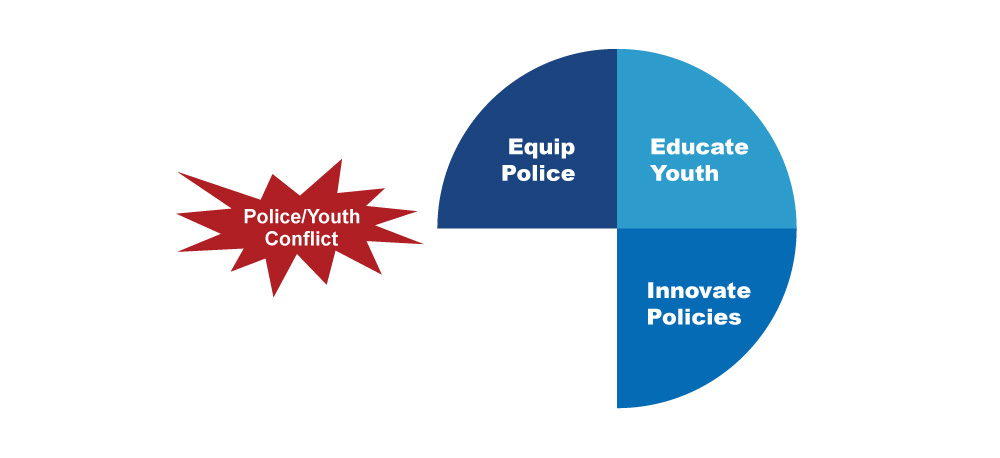 Our work centers around developmentally appropriate, trauma-informed, and racially equitable approaches for policing youth.
Slide 7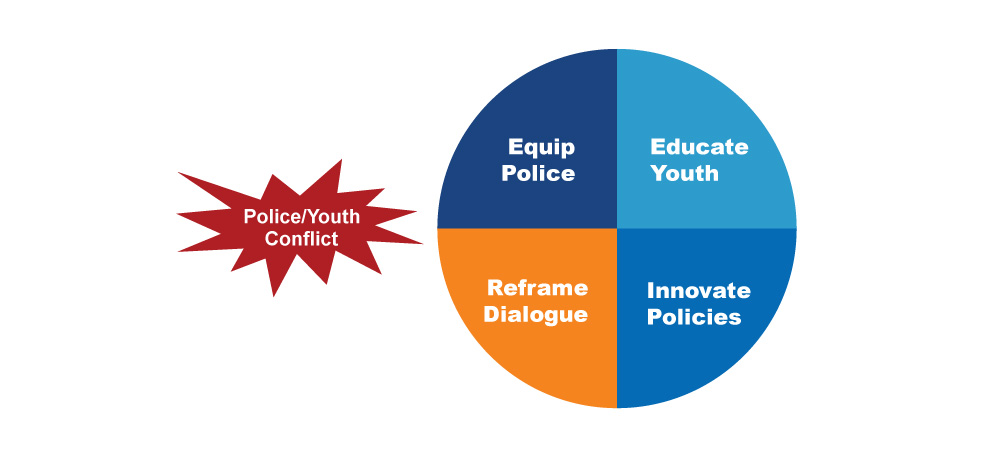 Through research reports, opinion pieces and speaking engagements, we promote using a developmentally appropriate approach to policing youth.
Slide 8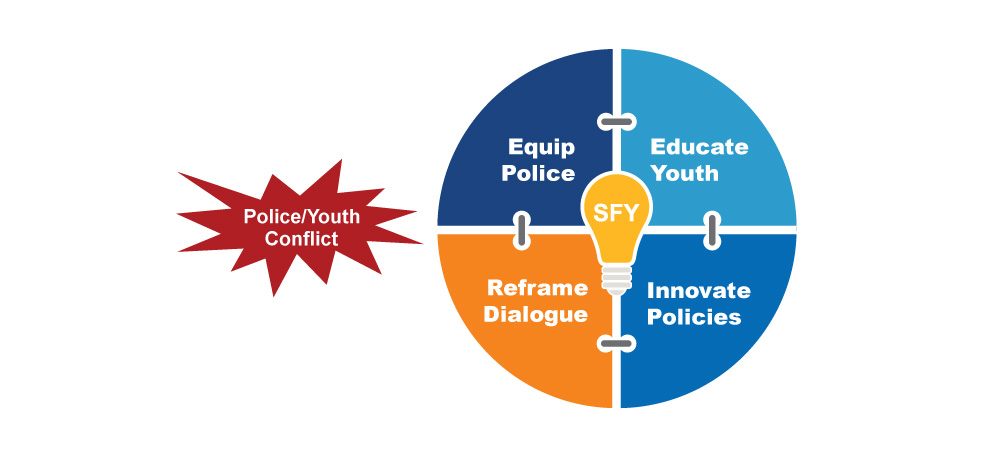 We link law enforcement with youth-serving community resources to create additional support for youth and families.
Slide 9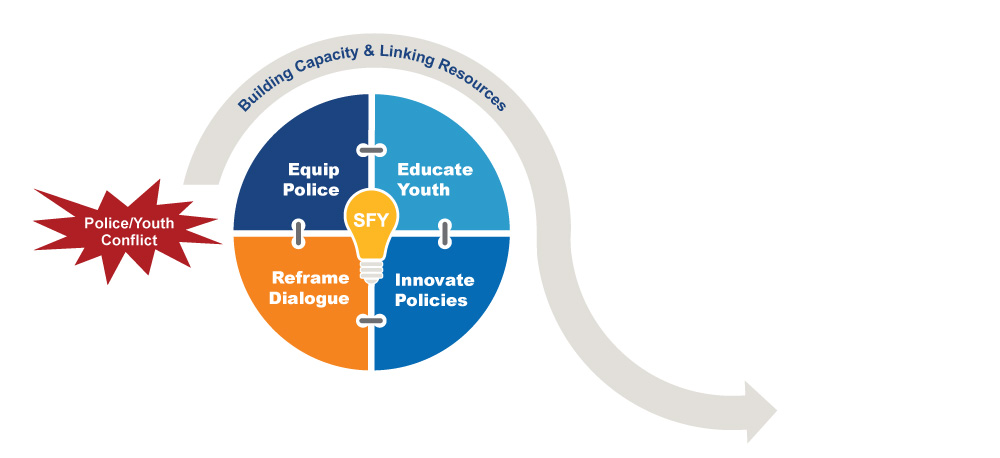 By building capacity and linking officers with resources...
Slide 10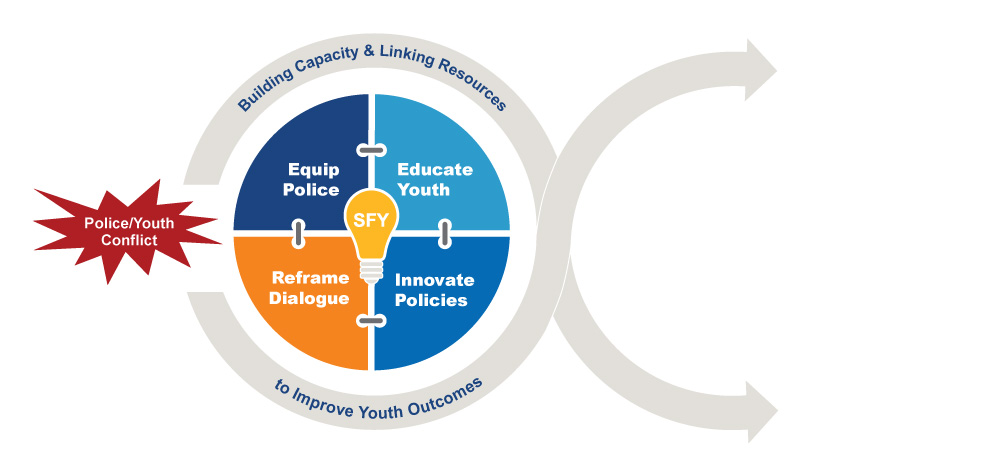 ...communities feel safer and police and youth interactions improve.
Slide 11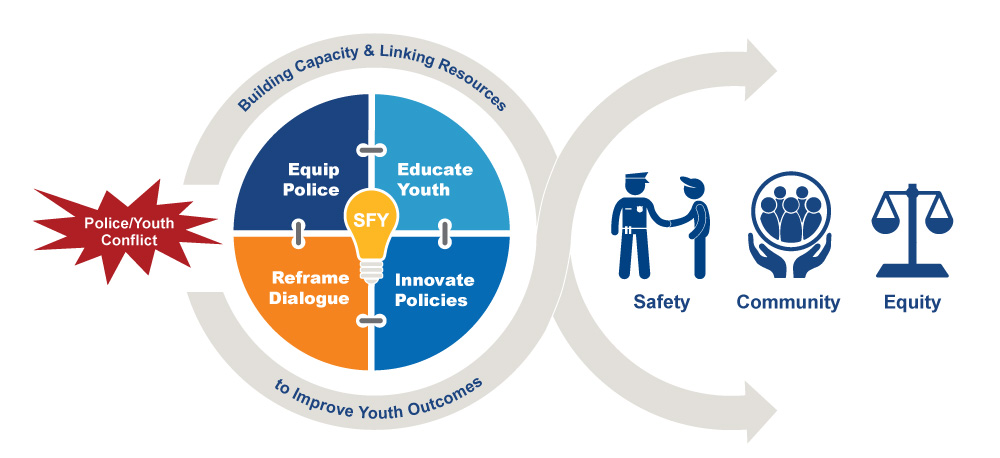 SFY's results are tangible: public safety improves, communities become more cohesive and there is greater equity in policing of youth.