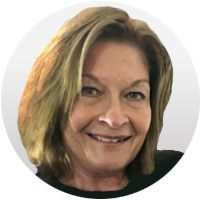 Heidi Pihl-Buckley
Heidi Pihl-Buckley has worked in the juvenile justice field for over 30 years.   
Heidi has extensive experience in direct service work with youth. She spent 8 years as a Shift Administrator at a secure detention unit for girls and has worked in the majority of programs for boys as a member of an On-Call Team. In these roles she collaborated to ensure the safety and security of both the youth and staff members.
Heidi served as Director of Training for DYS in Massachusetts. She authored much of the curriculum that is currently being used to train new staff. 
Heidi is currently the Director of Overnight Arrest Placements for the Massachusetts Department of Youth Services. In this position she oversees the placement of youth who are arrested by the police during non-court hours.
Additionally, Heidi served a 3-year term as a Regional Field Coordinator for the National Institute of Corrections representing the juvenile component. Using this model, northeastern states collaborated to share resources to provide relevant training to the field. Heidi is also a certified Department of Justice PREA Auditor for juvenile facilities. In this role she conducts audits of facilities for compliance with the Prison Rape Elimination Act Standards.
Heidi has presented at conferences nationally on a variety of topics.