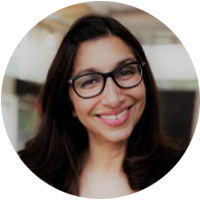 Dena has spent her career innovating consumer marketing and B2B marketing through data-driven and quantitative approaches. She started StrongHouse to get back to innovating from the ground up, and to create a whole new way of giving back through her professional work. Since inception, StrongHouse has catalyzed growth in over 35 organizations across multiple industries including healthcare, consumer products, biotech, education, banking, and travel.  Dena also serves on the board of directors for Prosperity Catalyst, a non-profit organization dedicated to creating opportunities for women to achieve economic and social empowerment in distressed regions.
She has led and scaled global teams in customer acquisition, customer retention marketing, brand marketing, public relations, analytics and optimization, and social media. She draws on more than fifteen years of senior leadership experience, from startups to publicly traded companies, including her role as Vice President of Traffic Acquisition and Revenue Management at TripAdvisor, where she was responsible for global customer acquisition, revenue optimization and site conversion across 30 points of sale in 21 languages. She has hired and mentored over 75 employees worldwide, with a keen ability to identify and grow talent.
Previously, she was a member of the original start up teams for OneTime, as General Manager, and VirtualTourist, as Vice President of Marketing, which were both acquired by Expedia in June 2008.  She graduated Phi Beta Kappa and summa cum laude from the University of California, Los Angeles, with highest honors in Political Science.