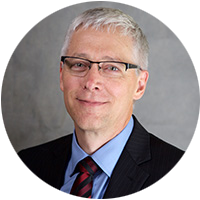 David Walker
Training Director
David Walker is the Chief Operating Officer & Training Director for Strategies for Youth.  David's law enforcement career began as a Deputy for the Latah County Sheriff's Office in Moscow, Idaho, where he was a member of the Latah County Tactical Emergency Response Team. He transferred to the Moscow, Idaho Police Department, where he was a Patrol Officer and eventually a Detective, reaching the rank of Corporal. David helped to create and was the lead investigator for the Latah County Child Abuse Task Force.
An off-duty shoulder injury led David to make the decision to leave law enforcement in 1992, and he has spent the last 20+ years working for a variety of large, multinational companies in technical marketing and communications. During his career, David has developed and presented technical training and materials to audiences around the world.
David joined the Strategies for Youth team in 2014 as the Training Director, responsible for the development and delivery of SFY's training programs nationally. In 2017 David accepted the role of Chief Operating Officer, broadening his focus to include business development and day-to-day operations management for the organization. David is an Indiana Law Enforcement Registered Training Provider, and has presented at the IACP National Conference as well as regional & state conferences.