Tools for Youth and Communities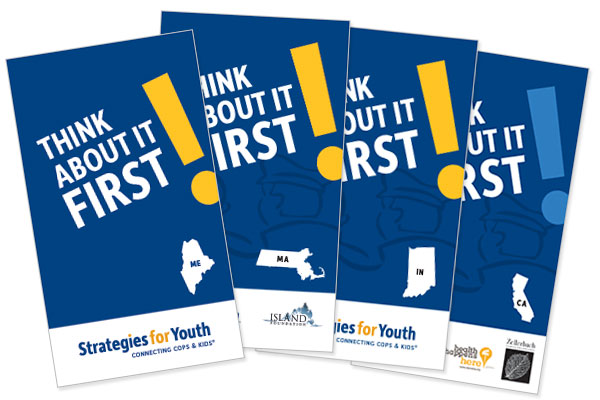 Think About It First! cards were created to educate youth about the collateral consequences of arrest and involvement in the juvenile justice system. The cards provide youth with a summary of laws regarding distribution of juvenile arrest and court records. They are customized to reflect state laws. They are the size of a business card and can be easily carried in a wallet, pocket, or purse.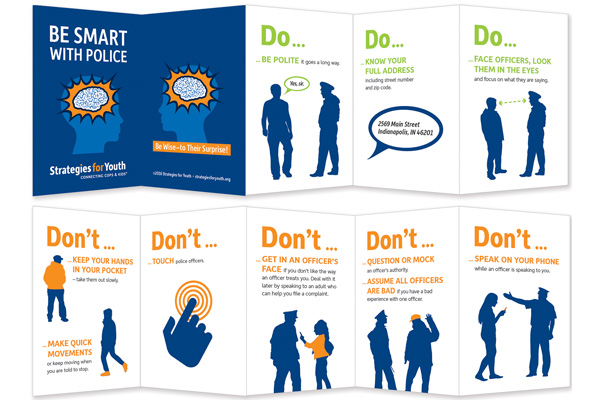 The Be Smart with Police pamphlet is popular with youth and youth-serving organizations. Its simple, graphic format reminds youth how to act when interacting with law enforcement officers. It is also designed to be easy for youth to carry and share. It's about the size of a small smart phone.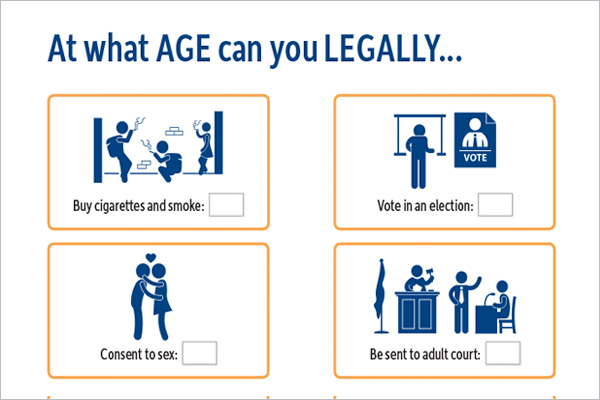 During the JJJ game we use the At What Age? handout to start a discussion with youth about the age at which the law grants them certain rights in their state. The purpose of this exercise is to point out that even if laws don't make sense, when you violate them, you risk serious consequences.