Op Eds and Opinion Pieces by Strategies for Youth
Legislators, reformer communities, government agencies and parents ask Strategies for Youth for guidelines, research and model policies. You can explore some of those questions by flipping the blue boxes and then reading our opinion pieces on those topics.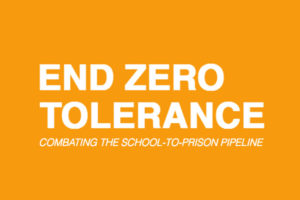 We all remember the video of the South Carolina incident, in which a teacher called a school administrator to deal with a student who refused to give up her cell phone. The administrator called a School Resource Officer (SRO), who ripped the girl from her chair, threw her across the room, and arrested her. A classmate who videotaped this violence was also arrested. The ACLU is representing the student who videotaped the assault in a lawsuit.
More »