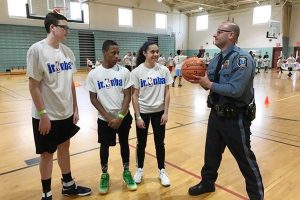 NBRPA Kicks Off 2017 Full Court Press [with SFY!] in Farmindale The National Basketball Retired Players Association (NBRPA) kicked off its 2017 Full Court Press: Prep For Success program on Saturday, April 1 in Farmingdale, New Jersey at Middle School North along with partners Jr. NBA, Police Athletic/Activities League (PAL), Leadership Foundations, and Strategies For Youth. Legends participating in the clinic included Anthony Avent, Tony Campbell, Terry Dehere, Tamecka Dixon, and Adrienne Goodson. The former players spent the day providing basketball instruction through the Jr. NBA curriculum, while the NBRPA's partners taught the kids in the classroom about life lessons.
More »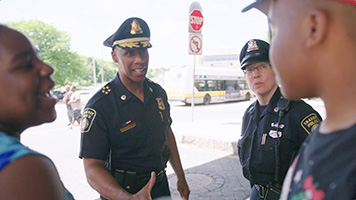 Improving Law Enforcement/Youth Interactions in Times of Crisis
How is the current COVID-19 pandemic is impacting youth and their families? Experts provide recommendations for positive law enforcement response.
The webinar took place on April 21, 2020. Click the button below to watch the video and see the supporting materials.