Let the punch flow far and wide: the Juvenile Detention Alternatives Initiative (JDAI) Inter-Site Conference is back! JDAI is the Annie E. Casey Foundation's efforts to reduce the use of pretrial detention in the juvenile justice system. This is the 25th anniversary of the year that former boss Bart Lubow and other Casey leaders established the initiative.
More »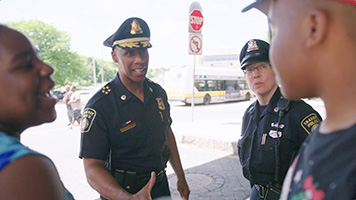 Improving Law Enforcement/Youth Interactions in Times of Crisis
How is the current COVID-19 pandemic is impacting youth and their families? Experts provide recommendations for positive law enforcement response.
The webinar took place on April 21, 2020. Click the button below to watch the video and see the supporting materials.