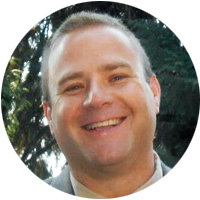 Shane Gardner
Police Training Consultant
Shane has a B.A. in Speech Communication from Central Washington University.  He is also a Department of Defense certified Spanish Linguist, and is a graduate and former Board of Director of Leadership Clark County. In partnership with the Clark County Juvenile Justice Center, Shane attended Georgetown University's McCourt School of Public Policy: School and Justice Partnerships Certificate program in 2016.
Shane served active duty in the Army with the 101st Airborne Division from 1992-1996. He is proud to have had the opportunity to earn his Air Assault badge and Ranger Tab during his enlistment. Shane spent a total of nine years in the military working his way from enlisted soldier to Non-Commissioned Officer. He then attended Officer Candidate School, leaving the Army as a Commissioned Officer. 
Returning to his hometown and transitioning to the National Guard, Shane worked with Washington State's Counter Drug Program from 1996-1998, supporting local law enforcement. Inspired by the impact the narcotics detectives he worked with were having on his community, he applied and was hired by the Clark County Sheriff's Office in Vancouver, WA where he worked from 1998-2015.
Shane worked as a Patrol Officer and Narcotics Detective before being promoted to Sergeant, where he supervised a graveyard patrol squad. Shane spent the final four years of his law enforcement career as the Community Outreach Sergeant supervising five School Resource Officers from four different school districts. He was also the lead advisor for their law enforcement Explorers post, growing it from four students to over 20. Several of those Explorers are now serving their communities as commissioned law enforcement officers. Shane is currently the Director of Safety and Security for a public school district in Southwest Washington, with an enrollment of over 26,000. He has been in this role since 2015. 
Shane and his wife have been together since 1986 marrying in 1991. Together they are raising two teen-age boys.