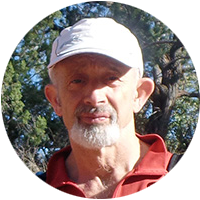 John Martino
Police Training Consultant
After graduating from high school in 1966, John Martino served for 3 years in the United States Army. He then spent several years in home construction before starting his law enforcement career in September of 1974 with the Norton, Massachusetts Police Department. In 1979, seeking an environment that offered more job growth and opportunity, he transferred to the Massachusetts Bay Transportation Authority (MBTA) Police Department in Boston. John graduated from Boston State College with a degree in Law Enforcement in 1981, and attended numerous law enforcement training and management seminars including the FBI National Academy during a 34-year police career. He retired as Deputy Chief of Patrol from the MBTA Transit Police Department in 2008.
John has spent several years working as a consultant and expert on Transit System Security and Policing. He is currently a Police Training Consultant with Strategies for Youth, applying his many years' experience to assessments and training involving transit and transit police agencies.
John is a competitive long-distance runner who has completed fourteen successful marathons. He is also an Authenticator for Major League Baseball. John and his wife own and operate an organic vegetable farm in Sharon, Massachusetts.