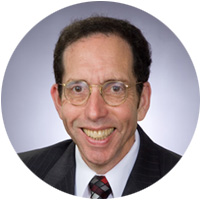 Gary J. Simson, Esq.
Gary Simson holds the Macon Chair in Law at Mercer University Law School in Macon, Georgia. Previously, Gary was Dean and Joseph C. Hostetler-Baker Professor of Law at Case Western Reserve University School of Law.
A summa cum laude graduate of Yale University, Gary graduated from Yale Law School where he was editor of The Yale Law Journal. Gary began his teaching career at the University of Texas School of Law in 1975. He subsequently taught at Cornell University Law School, serving as Associate Dean for Faculty Development and then as Associate Dean for Academic Affairs.
Over the years, Gary has taught Constitutional Law, Conflict of Laws, a Religious Liberty Clinic and seminars on freedom of religion and other constitutional topics. He is also the author of a leading conflict of laws casebook and various articles in the field.
Gary's interest in SFY stems from his constitutional scholarship as well as his relationship with Lisa Thurau with whom he worked in the 1990's to represent children in church-state separation issues. He is a skilled administrator with a vast network of contacts that he can count on to support SFY.